A Roof Top View of St Ives
You cannot help but fall in love with the quirky nature of the buildings that make up the landscape of St Ives. Today I thought I would capture these in snaps from the top of St Ives… looking down to see how nature and buildings work together to create quite a unique place. A place that gives inspiration from every angle!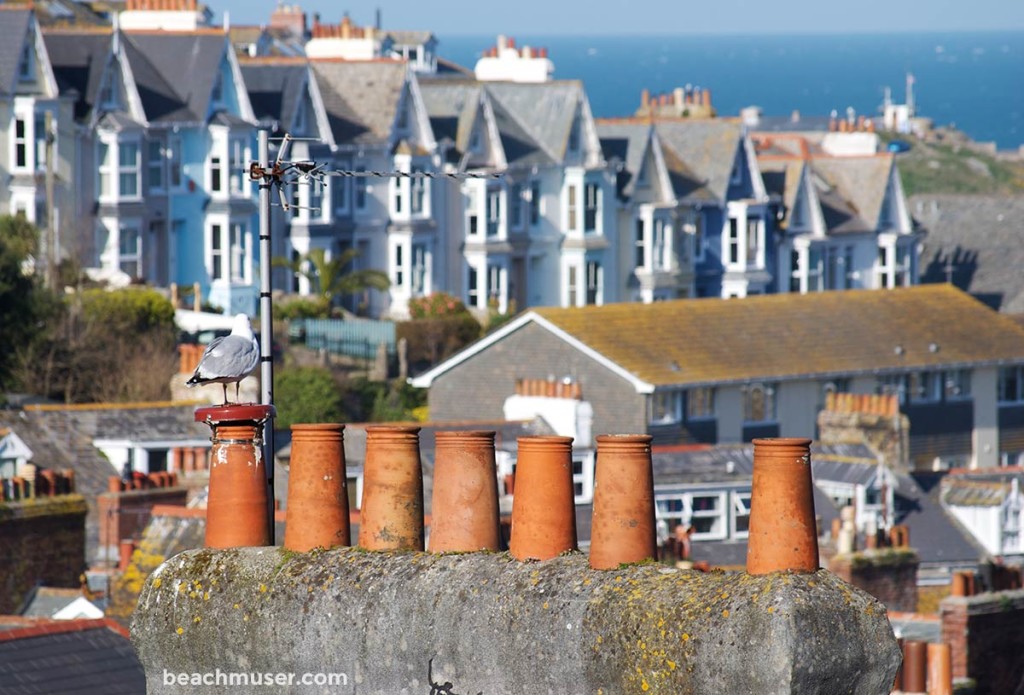 Above, A seagull's chimney top view of St Ives and below the view from the leisure centre car park… where so many visitors park in the peak of summer. What a wonderful view to be greeted by before their walk down through the maze of cobbled streets and walkways.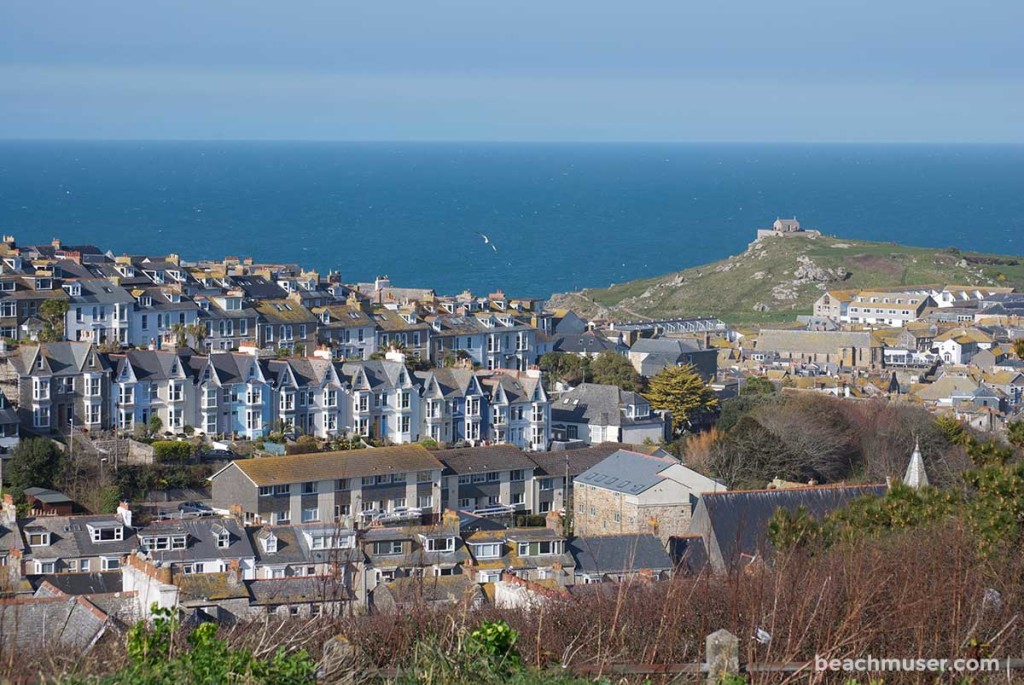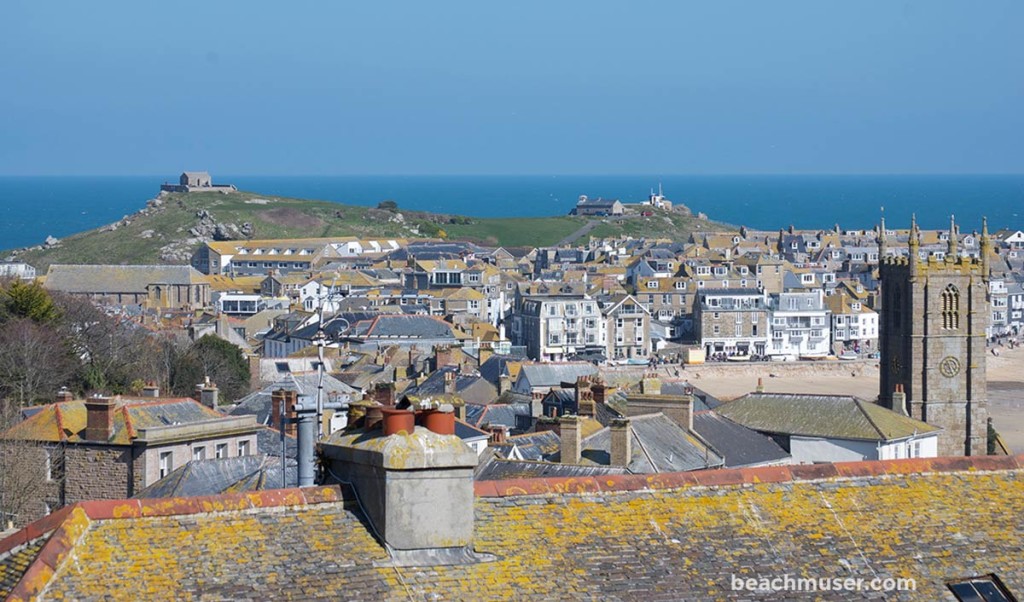 Above is an example of one of my favourite contrasts in colour – the yellow of the moss on the roofs against the blue of the sea. How fabulous!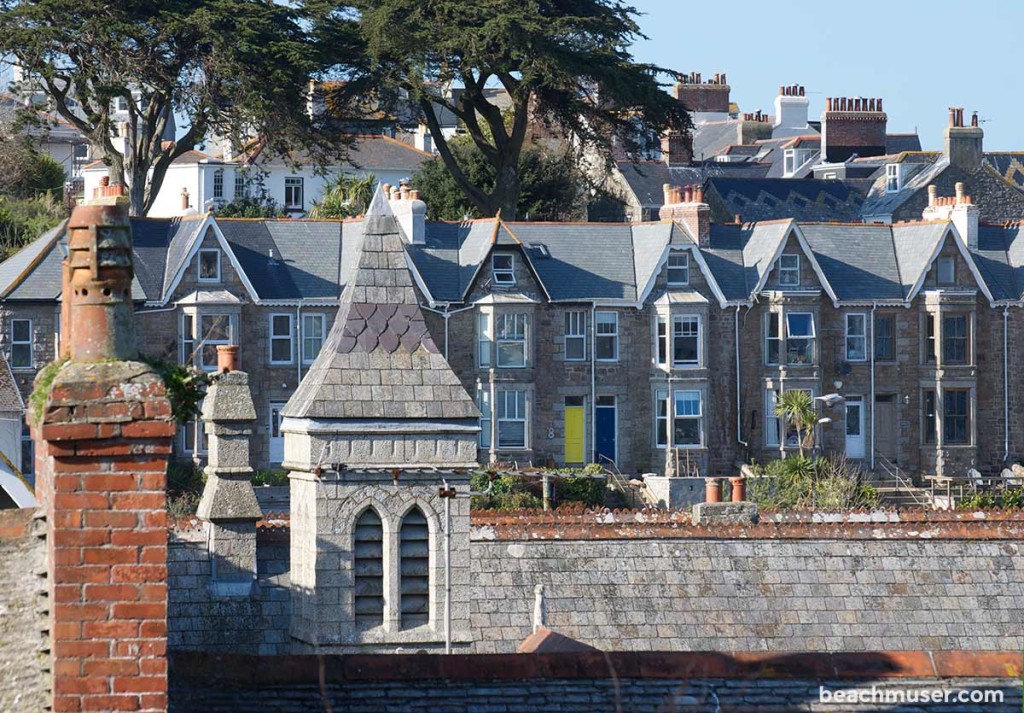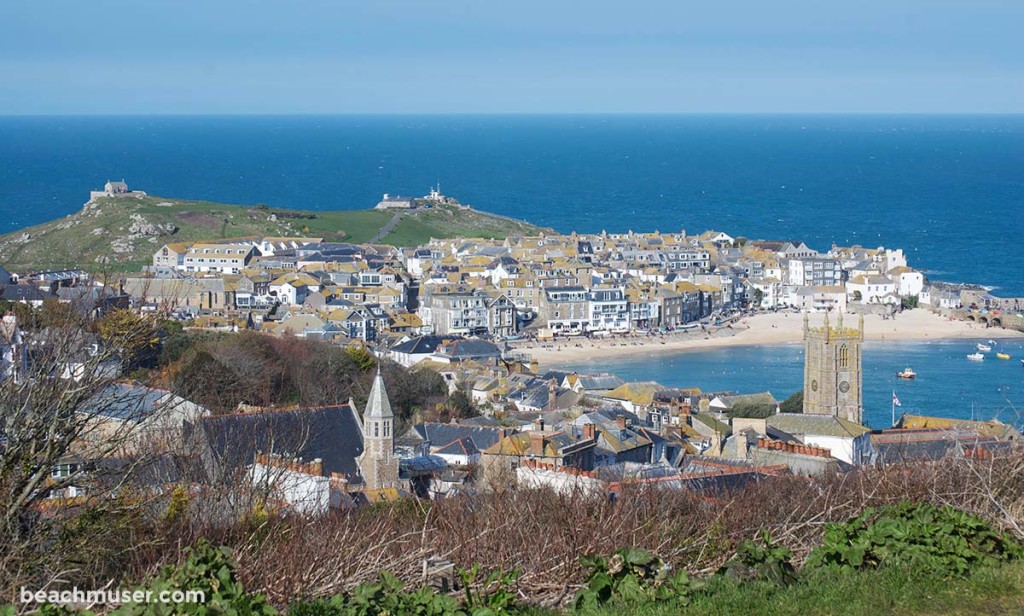 Looking down to the harbour – nature frames the view so perfectly.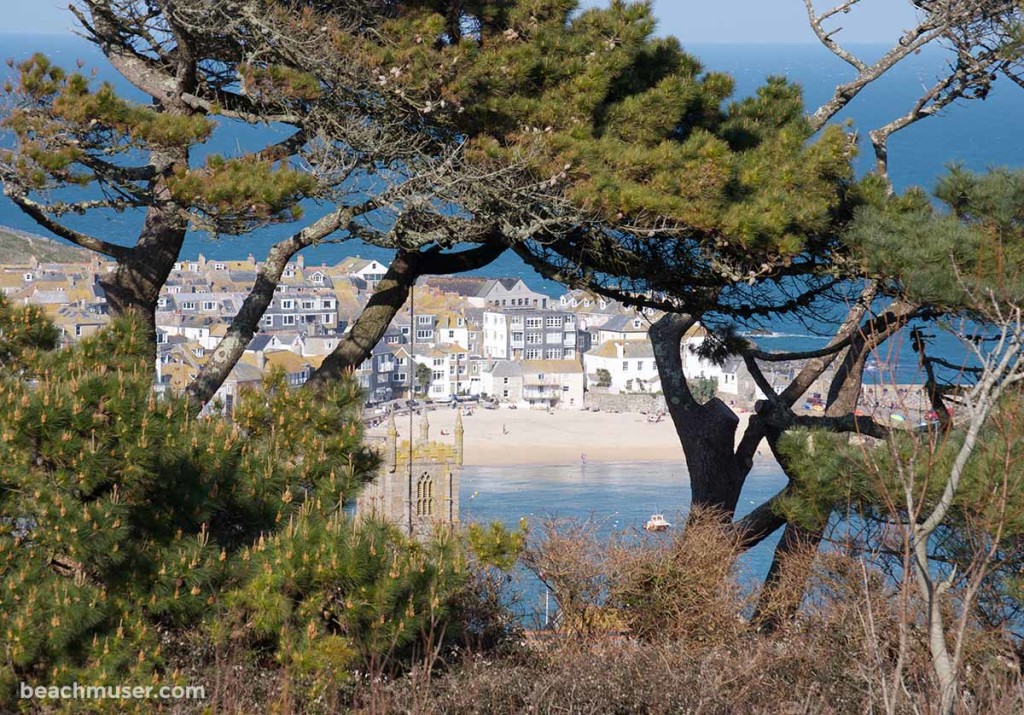 And again… the trees working in harmony to soften the landscape.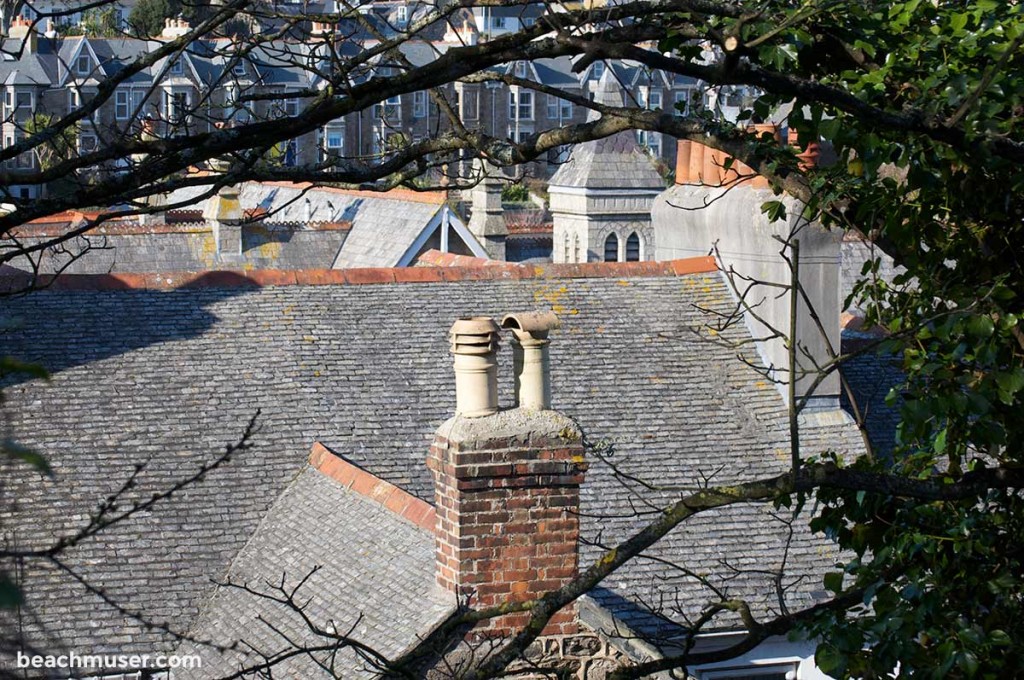 St Ives or San Francisco?