What a fabulous night at the St Ives fireworks! We started out by walking to Carbis Bay to see the lighting of the bonfire… before heading down the coastal path to Porthminster for fireworks. We were lucky enough to miss the crowds and catch a cheeky mulled cider from the Porthminster Cafe, Yum!
The fireworks were spectacular and a real treat to stand on one of our favourite places under the moonlight.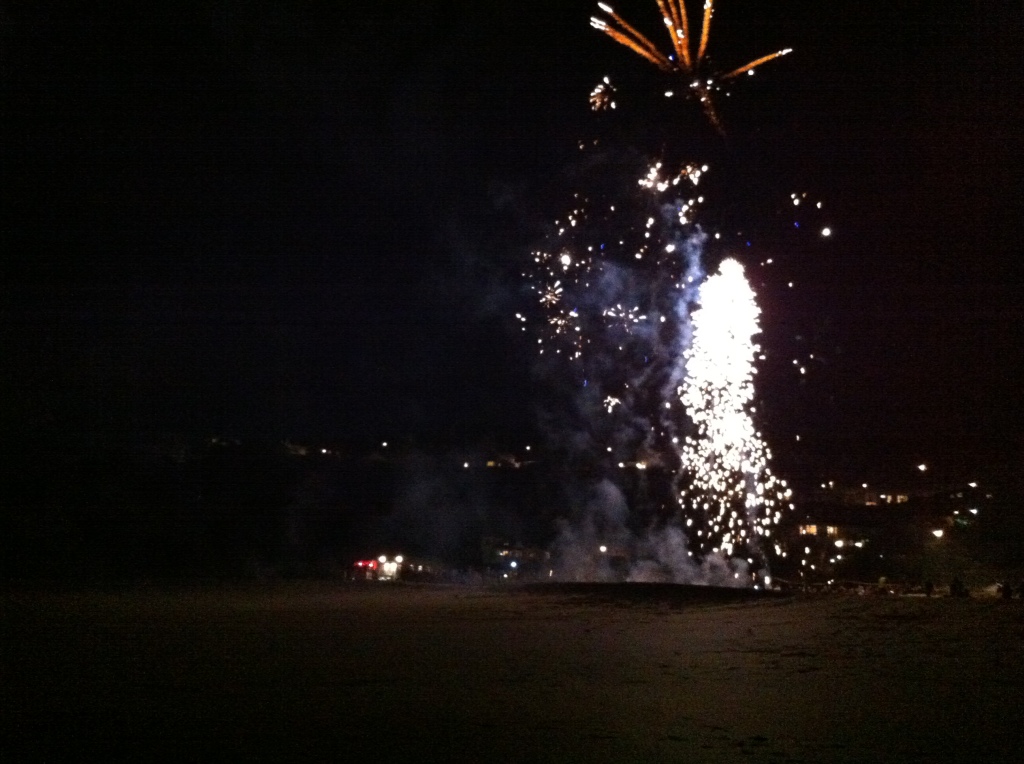 The highlight of the evening had to be when the RNLI crew came round the bays to watch the fireworks from the shoreline in their boat. Here they are coming back into the harbour.